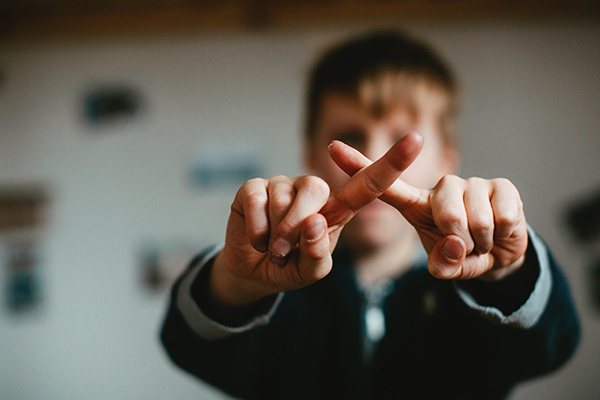 3 Reasons I Don't Want to Be a Missionary
My wife, Vicki, and I have spent more than 40 years as career missionaries.
Being a missionary was my identity, and churches and individuals supported us throughout our career. But I don't want to be called a missionary anymore.
Have I become apostate? Does this invalidate the "call" I had more than 40 years ago? Do I no longer care to share Jesus with the 3.2 billion unreached? None of the above! I am still a witness of the truth of the gospel. I am a follower of Jesus, and I do my part to bring others to follow Him as well.
So what happened?


The Matter of Integrity
More than 70 countries of the world, representing about 60 percent of the world's population, do not grant visas for missionaries. Thus, "missionaries" try to hide that identity in-country while touting that identity in North America. Something about this dual identity lacks integrity.
But any follower of Jesus can go just about anywhere in the world if they create value for the community. The bottom line is that Jesus asked us to follow him, be his witnesses, and help others to follow him.
Disciple-making is all about trusted relationships with people. It makes sense, therefore, to go where the people are — the workplace. We can be witnesses and make disciples, not by proselytizing, but by being a "blessing to the nations" (Genesis 12:3; Galatians 3:8-9). We contribute to the community, and at the same time we are the hands, feet, and voice of Jesus.
Instead of being missionaries, we are teachers, businesspeople, engineers, researchers, aid workers, medical professionals, and community developers. We have an identity that's consistent and authentic, and we do our craft as followers of Jesus.
This is an honorable way to make disciples in North Africa, South Asia, and anywhere else.


The Matter of Credibility
To most of the world, missionaries work to make converts. Is this the message we want to send to the communities around us?
Jesus did not say, "Go and be missionaries." He said, "Be my witnesses." A witness has to be credible and, to a majority of people around the world, a missionary is not credible. In hostile countries, this terminology can be dangerous. But even in places where being a missionary is legal, it can still be damaging. It puts up walls between us and others — even sometimes with believers!
When we look at the Gospels, we see Jesus met people in their context — He fed the hungry, healed the blind, taught parables, and provided wine at a wedding. These were starting points to relationships and conversations that led to deeper spiritual truths.
Perhaps the starting point for me, too, is to not identify myself as a missionary but as a Canadian, teacher, father, husband, member of my church, Christ-follower, and person who loves to fish. These descriptors are true about me, they provide bridges for conversation, and they contribute to building relationships.


The Matter of the Sacred/Secular
The term missionary itself builds a dichotomy in the church between those in sacred professions and those in secular professions … when Jesus called all of his people to be his witnesses.
There will always be a need for cross-cultural, religious workers — disciple-makers who teach the Bible, counsel, and lead outreach as a profession. But surely we in the missions industry do not believe we can fulfill the Great Commission with professional missionaries alone.
We need the whole body of Christ being witnesses and making disciples among the least-reached. All believers can and should be involved in God's work around the world.
If missionary hinders relationships among the least-reached and impedes the mobilization of the entire body of Christ, let us be willing to give it up. Shouldn't we have a clear identity that lends credibility worldwide and also calls all of God's people into His mission?
Let us go, therefore, as disciple-makers from all professions, to all the nations. Join the mission.


Larry Sharp served 21 years with Crossworld in Brazil as teacher and principal of Amazon Valley Academy and president of Missão Cristã Evangélica do Brasil. He returned to the U.S. in 1993 to become vice president at Crossworld's home office. After 20 years as an executive, he is now Vice President Emeritus and a business consultant for Crossworld.