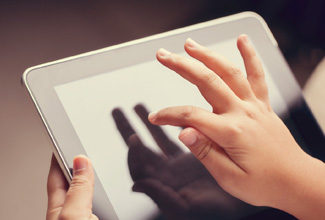 Isolated in the mountains of Asia, in a place mission workers can't legally enter, nomadic highland herders are cut off from the gospel and have never even heard the name of Jesus.
Children live at boarding schools nine months a year, where a special focus is learning English.
Crossworld teams are taking e-readers loaded with content designed to help children learn to read, write and speak English, and the content includes Bible stories!

The cost of each fully loaded e-reader is $200. Your gift will help put God's Word into the hands of a child from an unreached family.
Initial trips caught the attention of the director responsible for more than 300 schools in the area, who invited Crossworld workers to provide training in teaching methods and moral values. At one of these trainings, a teacher said, "The trainees were loud in accepting the Bible story content on moral education, morality and living new life. We never knew about the god before."