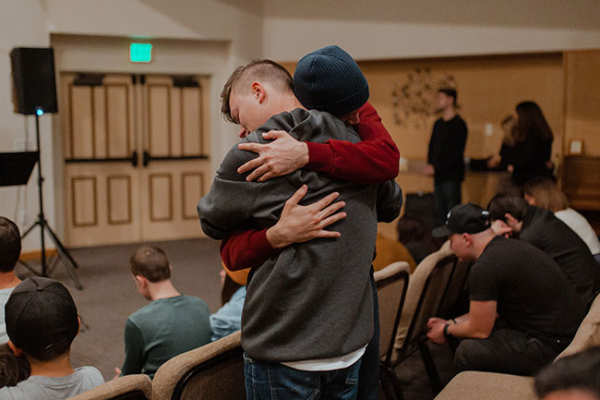 Supporting Missionaries: What Global Workers Want From Their Sending Church
Picture "John and Jane" getting ready to go to the mission field for the first time. They're solid believers, committed church members, and deeply engaged in their faith community. When they leave North America to follow God's leading to the nations, the people they've left behind feel the gap of John and Jane's absence.
But what about John and Jane? Yes, they have the excitement of starting a new adventure, but all too soon they, also, feel the gap of those missing relationships. Suddenly they're without the comfort of long-term friends and the security of a place they belonged. If they're in a least-reached context, they may not even have a body of believers to worship with each week. Loneliness creeps in, and they may start to lose heart.
Sending workers into the harvest is a sacrifice for both the workers and their church.
Missionaries need a spiritual community, perhaps on the field even more than they did at home. They need a whole team of people encouraging them, upholding them in prayer, and offering tangible reminders that they are loved.
Thankfully, the technology available to us today makes this more possible than ever.
So how can your church support the missionaries you've sent overseas to make disciples?
Here are some ideas shared by Crossworld workers. How many of these could you implement at your church?


While they're on the field
Assign each worker a care team who is responsible for checking in each month, bringing their requests before the church, and coordinating help with tangible needs.
Send letters, emails, and birthday gifts to the adults and to the kids.
If you ask them for prayer requests, be sure to follow up, letting them know you prayed. Bonus: Ask them about those requests the next time you talk to them!
Share with them church news, changes, and major events. This could be as simple as subscribing them to your church newsletter. (Be sure to ask about and follow their security preferences first, so that you don't endanger their ministry in a security-sensitive context.)
Invite them to participate in church events that have an online option, such as a livestream link for a global focus weekend.
Ship a care package with items they can't get in their country.
Send a representative from the church to visit them and report back. This not only encourages the worker but helps the church as a whole better understand their cross-cultural context.
Have a Sunday School class or small group adopt a worker and commit to pray for them for a one-year period. You could even do this with kids' classes!
Remember that they are not in the same time zone as you. If you're requesting a meeting, set a time that's convenient for them.
If you have multiple workers sent by your church, schedule quarterly calls for all of them together so they can stay connected and encourage each other.


While they're visiting on Home Ministry Assignment
Before they arrive, ask them what they will need during their visit. Help coordinate their needs for a car, cell phone, housing, etc.
Invite them to speak to the missions committee, small groups, or the whole congregation.
Encourage church members to host them for a meal.
Ask them questions and listen to their stories.
Give them space to grieve the losses and process the transitions.
When it's time for them to leave, send their kids off with a book of photos and letters from the people they will miss.
From the big ideas to the small gestures, every touchpoint encourages missionaries who are facing the loneliness of serving cross-culturally. Your support helps them stay on the field longer, be more effective disciple-makers, and reach more people with the gospel.

Looking for more ideas? Here are 5 ways to encourage your missionary at the holidays.