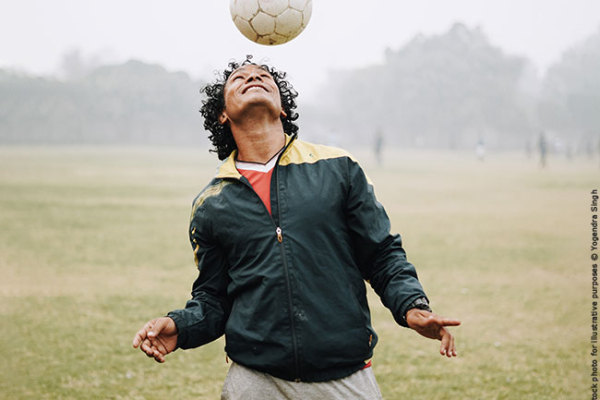 Following Jesus on the Field
DOMINICAN REPUBLIC —
Jasper
grew up dreaming about a career on the soccer field, and his dream came true when he signed with a professional team where Crossworld worker Rich serves as chaplain.
Jasper didn't know then that his season in the DR would change his life.
He had grown up in a Catholic home and respected the Bible and the teachings of the church, but he had never made it personal. Shortly before joining Rich's team, he trusted in Jesus as his Savior for the first time.
Rich soon learned Jasper had no one to lead him in his new faith. The two spent hours on Rich's back porch laughing, asking questions, reading Scripture, and talking about Christ.
The Holy Spirit ignited a fire in Jasper that year as he learned from Rich what it means to follow Jesus.
After just one season, Jasper returned to his home country to play for a different team. Rich prayed God would continue the work he had started in Jasper's life.
Then, five years later, Rich got a call that Jasper was returning to play in the DR again!
When the two met, it was clear God had answered Rich's prayer. Jasper is following Jesus more closely than ever. Now married, he and his wife share a burden to reach his teammates for Christ and disciple them the way Rich discipled him.


The people in this story are real, but some names have been changed to protect privacy.