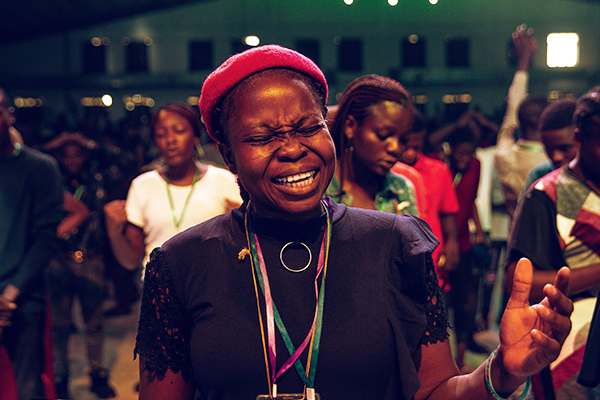 5 Lessons I Learned From a Summer in a Refugee Camp
Count your blessings, name them one by one. Count your blessings see what God has done…
As the last stanza of the hymn died down, the nightly prayer meeting continued with spontaneous declarations of praise. One in particular stood out: "I want to thank the Lord for sparing my life to see this day."
During my years in university, I spent two months living and ministering at Buduburam refugee camp in the outskirts of Accra, Ghana. From 1989-2003, Liberia was embroiled in two civil wars that had claimed the lives of 250,000 people and sent many thousands more fleeing from their country. Although the United Nations refugee agency provided individual aid and relief, those who settled in neighboring countries lived a precarious existence.

The testimonies of many believers there spoke of both tragedy and triumph, of tempests and tenacity. Here are five lessons I learned in my two months with these dear brothers and sisters.


1. Our Citizenship is in Heaven (Philippians 3:20)
These men and women had lost so much. Many fled with little more than the clothes that they wore. They had spent years living in a land that wasn't their own, as they prayed for peace in their own war-torn nation. They taught me that this world is not our home. We are mere sojourners on our way to the heavenly city (1 Peter 2:11).


2. In This World We Will Have Trouble (John 16:33)
Jesus offered this warning to his disciples, but His purpose was not to frighten them, but to give them hope. The rest of the verse makes this plain: "I have told you these things, so that in Me you may have peace. In this world you will have trouble. But take heart! I have overcome the world." The enduring faith of these saints in the midst of unimaginable trials teaches us that we live in a fallen world, but God is good. He doesn't spare us from suffering, but He carries us through it (Isaiah 63:9).


3. God is the Supplier of All Our Needs (Philippians 4:19)
These believers showed me what it means to depend on God for their daily bread in a very literal sense. In so doing, they modeled inspiring faith and Christlike dependence.


4. Generosity Brings Joy
Or as Christ put it, "It is more blessed to give than to receive" (Acts 20:35). My refugee brothers and sisters embodied this virtue by their solidarity and generosity toward the neediest among them.


5. Gratitude Fuels Praise
Trials of any kind can lead to tunnel vision. The saints at Buduburam taught me that when we focus on all that we have rather than all that we've lost, we are better able to turn our eyes away from ourselves and toward heaven.


Although it's been more than 20 years since that life-changing summer, I still draw encouragement from the example of these beloved brothers and sisters. May their example be an encouragement to you as well.

(This article was first published in French at TPSG).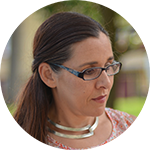 Angie Velasquez Thornton served with her husband, Dan, and their two daughters in Senegal, Africa, for 10 years. They now live in Montreal, Canada, where she continues to make disciples with Crossworld. Read Angie's blog.