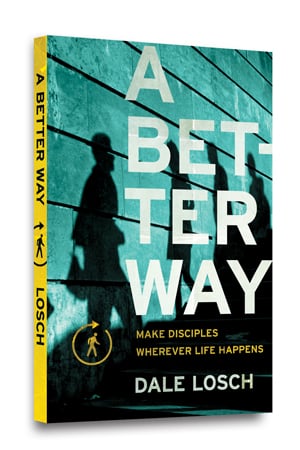 A Better Way
Making Disciples Wherever Life Happens
by Dale Losch, Crossworld President Emeritus
"Dale is a champion when it comes to discipleship, and his heart for the lost beats closely with mine. Pick up this book, dig in, and use it to learn how you can truly become an active participant in God's Great Commission."
— Luis Palau, evangelist and author
For most of the last 200 years, missions has been the domain of vocational missionaries. Yet today two-thirds of the world's population lives in places that deny entry to religious workers. Meanwhile millions of potential disciple-makers remain sidelined.

Jesus spoke of a better way.

Unleash the explosive power of real disciple-making and the untapped potential of all believers and all professions. Offer life as it was meant to be by multiplying disciple-makers in the world's least-reached marketplaces.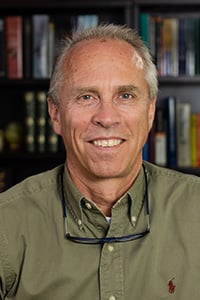 Meet Dale
Dale Losch, a Dallas Theological Seminary graduate, draws on his decades of experience as a pastor, cross-cultural worker, and president emeritus of Crossworld. He is a dynamic speaker and has also written
Giving Outside the Box: Generous Now. Rich Forever
. He and his wife, Jerusha, enjoy the outdoors and family time with their adult kids and grandkids.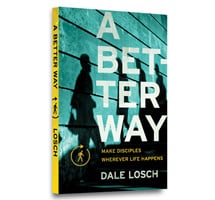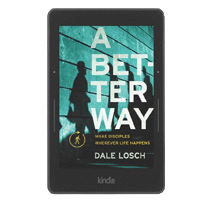 A Better Way for Groups
A Better Way is great for churches, classes, and small groups. We offer a discount on bulk orders of 20+ copies. Call us at 816.479.7300 and have your credit card number ready.


Media Resources
Contact us
for media inquiries, interviews, images, or to request permission to excerpt
A Better Way
.
Download a Free Excerpt
Explore the power of real disciple-making where your life happens. Download the first chapter of A Better Way for free. Submit the form, and we'll send your free excerpt by email.