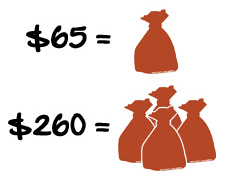 In the long, harsh winters of Asia, many people can't afford to buy heating fuel or even food. They do everything they can simply to survive.

Crossworld workers distribute food and heating fuel to families facing extreme cold and hunger.

For believers, this relief package reminds them that God cares for them in their suffering. For unbelievers, it opens a door to share truth about a God who loves them.

Your gift of $65 will provide one relief package to a family in need. A gift of $260 will provide a family with four relief packages over several months, ensuring they stay warm and fed all winter long.


In Their Words
"Thank you for your help. You have helped me each year. Every day my husband tries to find work as a day laborer, but he is usually not able to find work in the winter. We are very thankful for your help. I want to say it one more time: We are so thankful!"
"For all your help, I offer a word of thanks. The man I work for will not pay me a salary during the winter months. I wondered how I was going to feed and take care of my family this year. But God was kind, and He sent you to help us. May God help you in the same way!"
"Until now, no one has ever helped us like this. Four months ago, my husband left the country to find work, but I haven't heard any news from him since. My children are small, and there is no one in my family who can work. We didn't have anything to eat and we had no idea what to do. I thought about selling one of my children so that I could feed the others. That same night I had a dream that the child I had considered selling was crying, 'Don't sell me, they'll take me far away from you!' After that night, I couldn't think about selling her. Later I heard you would help me. I am thankful to God!"

Because of the generosity of donors like you, many families received food packages. Some even received help for launching microenterprise businesses so that they will be able to support themselves going forward.


Microenterprise Update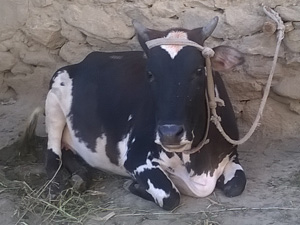 Your gifts provided a cow for a widow whose husband (a believer) was killed. Because of you, this widow and her children now have milk, cheese and yogurt to eat, with plenty left over to sell at the market! The woman's brother-in-law asked who gave her the cow. She replied, "Some friends of my husband. When he was alive he helped them, and now they are returning the kindness."

Another woman who has received help through this project overheard some men talking about the God who offers hope. She was devastated that this was only good news for men and there was, yet again, no hope for her. A local believer shared with her, "This God created and loves both men and women. His plan of hope is for all people!"