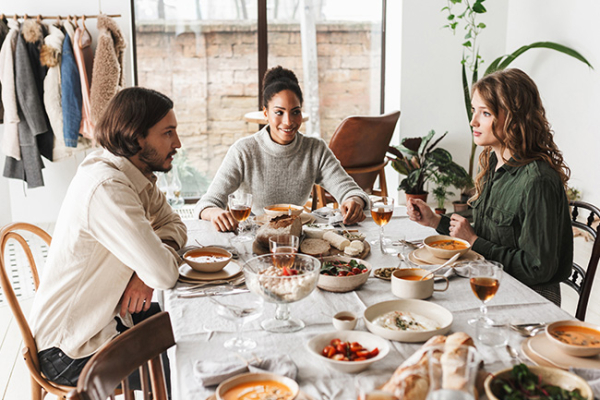 Why You Should Want To Raise Support
Let's address the elephant in the missions room: Most aspiring disciple-makers dread raising support. The fear of it causes some people to forgo their dreams of making a difference among the least-reached altogether!
Support development is hard work, to be sure. It can be awkward and faith-stretching. But it's also awesome.
In fact, we believe so strongly in the value of support development that we encourage all of our workers — even those who earn their salary through a paid job — to raise some amount of funding.
Why? Here are four reasons.


1. Raising support allows others to be part of God's work.
You're the one who gets to live overseas and witness God's work among the least-reached first-hand. That's a unique privilege — one that your friends and family in North America may never get. But they, like you, want to have an eternal impact. One way they can do that is by financially investing in your ministry.
Of course they can be part of the impact through prayer too, but there's something special about giving money. That's why Jesus said, "Where your treasure is, there your heart will be also." By inviting people to give to your ministry, you're offering them a tangible way to invest their earthly treasure in what they already care most about.


2. Raising support means you don't go alone.
Have you ever tried to stay in touch with a friend who moved away? It's tough. Even the best intentions of regular phone calls and visits usually slide over time. But when you move to a new culture, you're going to need the ongoing care of the people closest to you. Fundraising gives you a ready-made network of people who are invested — literally — in your physical, emotional, and spiritual well-being.
Besides that, it also opens channels of communication. You'll regularly send updates and check in with donors personally. The transaction of money between you, rather than putting up a barrier, is a sort of glue that binds you together. The things that often fade with regular friendships will become part of your routine schedule, and your relationships with partners will deepen instead of diminish over time.


3. Raising support alleviates stress about the future.

Let's say you find a job overseas that pays enough salary to live on. Great! Is it also enough to cover occasional expenses like travel to conferences and furlough (where cost of living is probably higher)? Does it come with a benefits package like you're used to in North America that includes healthcare, a retirement account, and life insurance? Does it allow you to put savings away for emergencies?
Many jobs only pay a local salary, which may not cover these "extras." Living cross-culturally is stressful enough without the added burden of financial instability. Raising even a modest amount of extra funding can make the difference between surviving a few years in stressful conditions and thriving long-term in an effective ministry.


4. Raising support sets you up for impact.
As you engage with friends in your host country, you'll find plenty of opportunities to serve them. Perhaps someone will need emergency food distribution, or a place to stay for a few months during a crisis. Maybe you'll schedule a weekly coffee meeting with a friend who wants to study the Bible. You can't take advantage of strategic opportunities like these if you don't have the money to do so. But with a support team giving monthly funds for ministry, you can meet these needs and bring God's love to life in concrete ways.
Plus, if something major arises and you need funding right away, you'll already have a network of financial partners to ask. They care about the work, they've seen the impact, and they'll be eager to make an over-and-above gift.


One of the best benefits to fundraising for your missions journey is that it's not just support development — it's partner development. It's about so much more than money. You're building a team of partners who are eager to reach the least-reached, who care about your well-being, and who cheerfully give to see God's kingdom grow. That's something worth building. And you (and your ministry) will be stronger for it.