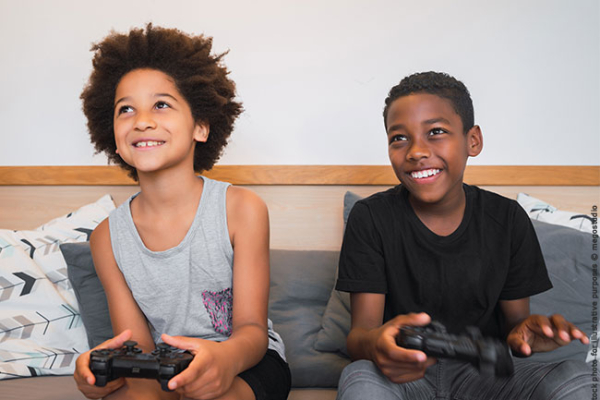 "We All Forgive You"
UNITED STATES — Crossworld disciple-maker
Whitney
shared a cup of tea with her friend
Faiza
, an immigrant from Central Asia, while their children played upstairs. The conversation quickly turned to spiritual matters as the women discussed the differences in their respective faiths. God, sin, mercy, heaven, and hell — the discussion grew more intense until a clamor interrupted them.
All seven children rushed down the stairs at once, yelling and arguing. Faiza's daughter tripped down the last few steps at the same time as Faiza's son
Tahir
kicked Whitney's son
Jase
— hard.
Jase shouted in pain, and the women jumped up from the table.
"Tahir, how could you do that?" Faiza said. "Shame on you!"
She continued to scold Tahir until Whitney's husband arrived just moments later to take the family home.
"See, you were so bad they're leaving," Faiza said.
Tahir flashed a look of horror and shame before he turned away and ran back upstairs.
That night, Tahir's tear-stained face kept coming to Whitney's mind as she prayed.
Lord, I want this family to experience true forgiveness.
The next morning, Whitney encouraged Jase to make a card for Tahir that they could take over to him after school. Jase eagerly agreed.
When they arrived at Faiza's house that evening, Faiza was dressed to go out.
"Could you stay with the kids while I run some errands?" Faiza asked Whitney.
After Faiza left, Whitney brought all the kids together to discuss the previous day's events.
Jase handed Tahir the card he had made and said, "I didn't like that you kicked me yesterday, but I forgive you."
"We all forgive you, Tahir," Whitney said. "You don't have to feel bad anymore about what happened. We can be friends and we don't need to bring it up ever again. It's as if it never happened."
Relief flooded Tahir's face, and he crossed the room to hug Jase and Whitney — something he hadn't done before.
"Because you've received forgiveness, you can also forgive others," Whitney said to Tahir.
Tahir said he wanted to do so and that he would practice with his siblings.
For the next two hours, all the kids played together and when arguments arose, they practiced saying, "I'm sorry" and "I forgive you."
Periodically Tahir walked over to the table to pick up Jase's card and turn it over in his hands. The smile of the forgiven broke over his face. He couldn't help but hug each of them again and again.
Here's how you can pray for this ministry.
The Lord has planted a seed of forgiveness in Tahir's heart. Pray for this seed to grow into the fruit of complete forgiveness in Jesus

.


Pray for Faiza to be open to more conversations about the gospel.




Pray for Whitney's kids as they walk alongside their parents in ministry to refugees — that they will grow in their desire to serve the Lord as well.
The people in this story are real, but their names have been changed to protect their privacy.