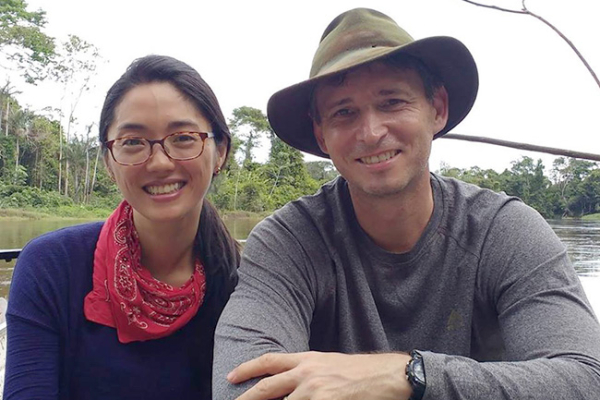 The Trials and Rewards of Missionary Life
As the plane accelerated down the runway, a sudden wave of panic swept over me. Am I ready for this?
I was tempted to tell the pilot to cut the engines, but then I remembered God's promise to always be with me, no matter where I went. I leaned back into my seat and decided to see what God would do.
That was 25 years ago, on the day I left for Brazil.
These 25 years have not been without their trying times. My first few years in Brazil held challenges like new languages and cultures to learn, bouts with loneliness, anxiety over my visa, an accident in which I rolled a truck, and an illness that landed me in the hospital.
The trials became more intense when I was widowed less than two years after being married. I moved to São Paulo in 2005 and had to adapt to the big city after growing accustomed to village life.
Traveling the country in rustic conditions has taxed my health. Constant changing of plans has tried my patience. And the greatest heartbreaks of all have been to see people fall away from the Lord, despite investment from God's Word.
You might be thinking, If this is what it means to be a missionary, count me out!
Yet there's another side to this life. Every trial comes with a story of God's faithfulness. I've had so much fun meeting fascinating people, seeing spectacular places, and tackling stretching challenges.
Of all the rewards of the missionary life, the greatest is seeing men and women grow in their commitment to the Lord and embrace the challenge to follow and serve Him.
More than 25 years later, I'm still here, and I have no intention of leaving. Thank the Lord for His infinite goodness, even in the midst of life's trials.


Crossworld worker Brian has served in Brazil since 1996. He remarried in 2005 to Cecilia, and they recently celebrated their 16th anniversary. Brian and Cecilia teach Bible courses among the growing indigenous church in Brazil.