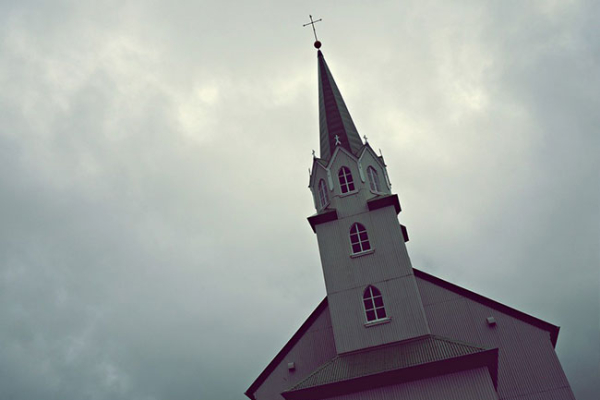 The Greatest Global Challenge: Helping Our People Know
Read the series: Part 1 | Part 2 | Part 3 | Part 4 | Part 5 | Part 6 | Part 7


In the next three articles in this series, you'll hear from three missions pastors about their greatest challenge in the global ministry of their church.
The Greatest Global Challenge: Helping Our People Know
by Chase Bowers, Temple Bible Church

There are a variety of issues confronting evangelical churches that seek to maintain robust global ministries today. For some churches, funding is a big challenge in an economy that is not so steady, and has not been for years. For others, a sort of pre-crusade thinking toward all Muslims as an overreaction to the rise of radical Islam has hindered the work of church leaders in developing ministry to the least-reached.

However, for Temple Bible Church, the biggest challenge in my mind was mentioned the night I was interviewed for the job: "When we were a church of 300, everyone knew why we did [global ministry]. Now that we are a church of 3,000, everyone knows that we do [global ministry], but not everyone knows why. How are we going to help all of these people know why we do it?"

I'm grateful our church has a rich history of cross-cultural service. We have a body that is generous toward the nations, and our leadership is supportive of this ministry. Still, how do we help our people know that we all have a role to play in taking the gospel to the nations? We are approaching the task right now with three "E's."

Educating | Through avenues like the Perspectives Course and global impact conferences, we hope our people are growing in their understanding of God's heart for the nations.

Establishing | We are helping our people embrace their roles as goers, senders and prayers. Twenty percent of our general fund makes up our global outreach budget, and we consistently let our people know this. We regularly have opportunities in front of our body to support long- and short-term work among the nations. We also have groups that meet to pray for our workers and highlight our international ministry in corporate prayer gatherings.

Encouraging | We encourage our people to support their friends who are picking up life and taking it overseas. We encourage them to reach internationals in our community. From the pulpit, our people receive a steady dose of God's Word as it relates to making much of Jesus among the nations. We continue to seek to model and challenge our people to go, send and pray, so that the world may know Christ.

Temple Bible Church has a rich history of ministry to the least-reached. Our hope is that the core values of surrender to Jesus, authentic biblical community, and sacrificial missional living will help our people see how we as a local church are a microcosm of God's global people, and that together we can be used of God to make much of Jesus among the nations.