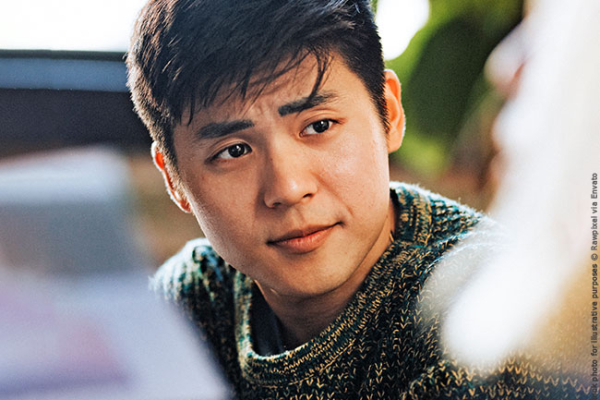 "I didn't know there was so much evil inside me."
EAST ASIA — When Crossworld workers Drew and Aubrey signed a lease with some unbelieving friends, they knew their shared house would be a place of intentional ministry. But they had no idea a strict, three-month lockdown was coming, and things would go from bad to worse inside their home.
Drew met one of their housemates, Hieu, several years earlier in a research lab at the university they both attended. Unlike many people his age, Hieu enjoyed discussing new ideas, questioning the status quo, and forming his own opinions.
He and Drew had discussed matters of faith, and Drew had shared the gospel with him multiple times. Hieu listened with interest from a philosophical viewpoint, but he was intelligent, successful, and self-sufficient — he didn't "need" God. In fact, he readily admitted that instead of trusting in God, politics, or family, he trusted only himself.
"I am my own god," Hieu said.
Things started out well in the shared house. Drew and Aubrey, Hieu, and their other housemates swapped groups texts and ate dinner together every evening, while also keeping separate lives outside the house to give them some space apart.
Then a city-wide lockdown forced them all inside the house together. Stress and fear compounded. Relationships soured, particularly between Hieu and another housemate, Kiet. Minor disagreements turned into major arguments, which boiled over into open animosity.
All of Drew and Aubrey's peace-making attempts proved fruitless. Then one day Hieu approached Drew.
"Kiet and I need to talk, and we want you there to mediate," Hieu said.
Drew prayed this conversation would turn the tide in the house. The three of them went to the garage to talk in private. Drew gave each their turn to speak and respond, but the conversation quickly became a yelling match. Emotions heated up again, and Drew feared the fight might turn physical.
By the end of the conversation, Drew had given up hope of reconciliation between Hieu and Kiet. But they still had to find a way to survive the lockdown in the same house. No more shared meals. No more group messages. Drew would engage with Hieu and Kiet separately, and Hieu and Kiet would each pretend the other didn't exist.
Day by day passed in the tension-filled house.
Eventually the lockdown ended, and Kiet moved out. The housemates could go beyond their four walls, and everyone began to breathe easier.
Several weeks later, Drew worked up the courage to broach the topic with Hieu.
"What was going on inside you through all of that?" Drew asked.
"I was so angry," Hieu said. "It's hard to admit, but I actually wanted to physically harm Kiet."
With tears in his eyes, Hieu said, "I didn't know there was so much evil inside me."
Drew listened and let Hieu feel the weight of his sin for the first time. Then he shared again the good news Hieu hadn't been ready to hear before — that Jesus offers forgiveness to sinful people.
Hieu started attending church regularly with Drew and Aubrey, but he is not yet trusting in Jesus as his God.


The people in this story are real, but their names have been changed to protect their privacy.