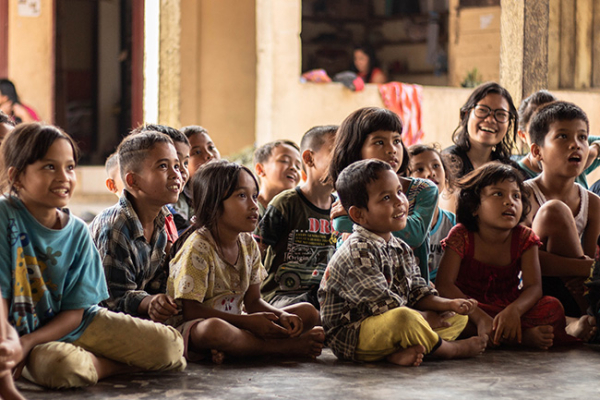 Flooding the World's Marketplaces with Life | School Administration
When my husband and I did our vision trip to East Asia years ago, we visited a small, remote village where there was a preschool. I learned that a local pastor had opened the school to raise the education quality for children in the community and to be an outreach for the church.
I asked about their greatest need, and they said they needed training. "Our teachers don't have training," the pastor said. "They don't know how children learn or how to teach them."
"During their time at our school, [the teachers] learn how to teach children, and they learn who God is — knowledge they will take with them wherever they go."
Fast forward a few years, and now my husband and I are living in East Asia with a preschool of our own. I partnered with a young, local man to start a school as a training ground for teachers, relying on my years of experience as a preschool teacher and director in America.
We teach them how kids learn and how to educate, and we do it in a culturally relevant way. Each teacher gets real experience, because they're not just learning in a classroom but they're learning on the job.
Not only do we teach about education, but we also teach about Jesus. Most of our teachers follow the local religion and they don't know who God is when they first arrive. At our school, they study the Bible with us at our weekly staff meeting, and every morning we start our day with a song of worship and prayer time together.
In the last four years, we've trained 30 teachers, some of whom have gone on to different schools around the country. During their time at our school, they learned how to teach children, and they learned who God is — knowledge they will take with them wherever they go.
God tells us to use what's in our hands to serve Him. What was in my hands was preschool education, and that's how I'm bringing His love to life in East Asia.


Crossworld worker Janice and her husband have been working and making disciples in East Asia since 2013.
The people in this story are real, but their names have been changed to protect their privacy.