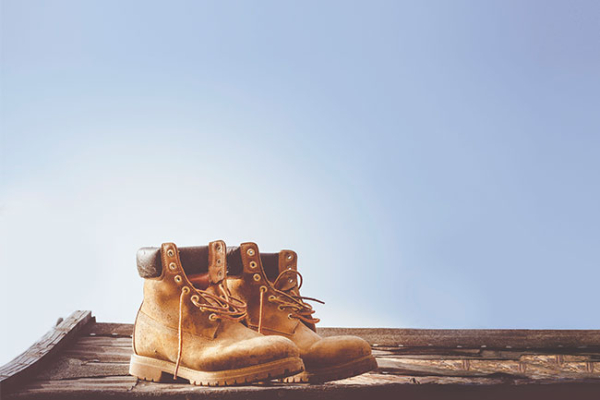 Equipping God's People for the Workplace (Part 1)
You already know that Jesus has commanded your people to make disciples in their workplaces, both here and to the ends of the earth. But how do you help them
do
that? How do you, as a pastor, encourage a seamless connection between Sunday values and Monday jobs? That's what this series is about.
A Needed Vision
| How many in our churches wake up Monday morning with a mindset like this: "God, I'm going to worship and serve You and my neighbor by going to work. Show me how to work creatively, display You well, and make disciples where You have called me to serve."
The church has, for centuries, viewed pastoral and missionary work as being the most spiritual way of serving God and others, with such "full-time ministry" being a spiritually elite category. But we know that
all
God's people are
full-time disciples
of Jesus wherever they live and work. Movements like Work As Worship and Faith@Work are bringing valuable resources to help shift back toward this biblical perspective.
The Workplace: A Place of Calling
| The vast majority of God's people do not spend their lives in church ministry. Rather, they work in offices, schools, hospitals, stores, factories, etc. In these places, believers can know that God has called them to work and display Him there as much as He has called their pastor to the church. They are salt and light, tasked by Jesus to bring His love to life — a task against which the gates of hell will not prevail. Even as I write these words, I need to ask how much we (read
I
!) believe these famous words of Jesus. And not only do we believe them, but do we look at our workplaces as the venues where His words are fulfilled through us?
The Workplace: A Place of Diversity, Brokenness and Hope
| God's people have the unique opportunity at work to encounter people with different worldviews, religious backgrounds and social conditions. Dale Losch says this in his book,
A Better Way
:
The workplace in North America and beyond is the most strategic place of ministry for most of Christ's followers. It is where we find the hurting and the lost. And for the vast majority of people, it is their main hub of relationships.
Into this place of ministry, locally and globally, God's people are uniquely gifted to carry the good news — Christ in us, the hope of glory. Will we as pastors and church leaders intentionally equip them to do so?
Read the series: Part 1 | Part 2 | Part 3 | Part 4 | Part 5