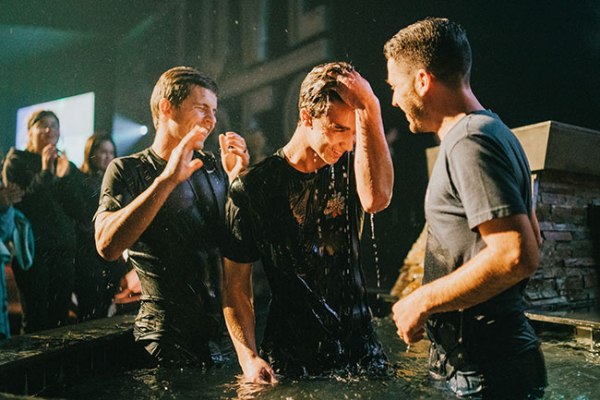 Disciple-making or church planting?
Disciple-making? Or church planting? Many people have asked why church planting isn't included in Crossworld's vision. Does the lack of mention indicate we aren't committed to the church? Or that we've shifted our focus away from the body of Christ? Not at all.


The Biblical Mandate
It is critically important to understand the relationship between disciple-making and the establishment of healthy churches. Let's look at Jesus' words during his time on earth.
Jesus told his disciples, "I will build my church" (Matthew 16:18). In his final words, he commanded them to "go and make disciples" (Matthew 28:19). Jesus will do what he said he would do — build his church — when we do what he told us to do — make disciples.


The Disciple-Making/Church-Planting Continuum
Consider what happens in human cell multiplication. One cell becomes two. Two become four. Four become eight. And before long, there are millions of healthy, reproducing cells. But to what end? Cells don't multiply for independent existence, but to form a new body — a new living being.
So it is with disciple-making. The goal isn't independent disciples but the development and growth of a healthy body — a church.
Disciples are created to live and thrive in community. Therefore disciple-making and church planting are part of a seamless process that results in the birth of a living being made up of living cells. Disciples are the living cells. The church is the living being. Disciple-making is the life-blood of church planting, for the body is only as good as its cells and the church is only as good as its disciples.
From this angle, disciple-making and church planting cannot be separated, nor should one be elevated over the other.


From Disciples to Churches
You might be wondering, when does a group of disciples become a church? Let's again consider the picture of human life. When does the developing embryo become a living being, a baby? When it has a hundred, a thousand, or a million cells? When a heartbeat is detected at week six? When the fetus passes through the birth canal?
While no one would argue that a twelve-week-old fetus is a fully developed human being, anyone who believes life begins at conception would agree that the fetus is fully a human being, albeit in embryonic form.
So when does a church become a church? When there are two disciples mutually committed to each other's spiritual development? When there are four, eight, or 16? When an elder has been named an elder and a deacon named a deacon? When the church occupies an official meeting place?
As soon as the Spirit of God transforms a person's heart, the seed of a new community of faith (or the growth of an existing one) begins. And the multiplication to two, four, and eight disciples results in the embryonic form of a new community of faith, the church. As it develops, individual parts and roles become increasingly clear, just as in the human body.
When is a church fully developed? Of course the disciple-making/church-planting continuum cannot be reduced to a linear timeline or checklist. But if we define the church as a community of reproducing followers of Jesus on mission to extend the kingdom of God, we should look for communities characterized by these things:
spiritual multiplication to the fourth generation
a mutual commitment to the Word of God and the body of Christ
a recognition of local leadership
a passion to see Jesus worshiped locally and globally
Back to our original question: Disciple-making or church planting? At Crossworld, we have chosen to focus on the mandate Jesus gave us: to make disciples who make disciples. We have chosen to do so out of love for Christ and commitment to his church. And we believe that if we focus on this task, communities of disciples will begin to develop and healthy churches will be born.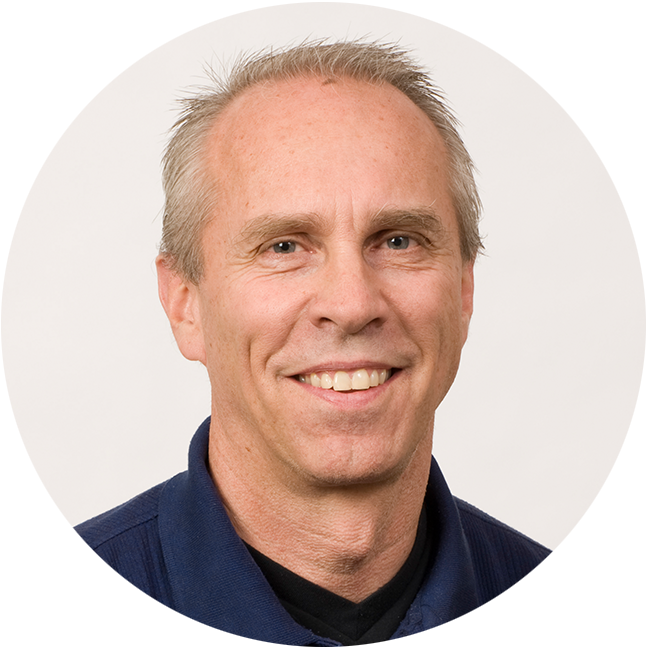 Dale Losch joined Crossworld as a disciple-maker in France in 1988, and served as Crossworld's president from 2009-2023. He is the author of A Better Way and Giving Outside the Box. He loves to motivate people to use their God-given passions to make disciples wherever life happens.