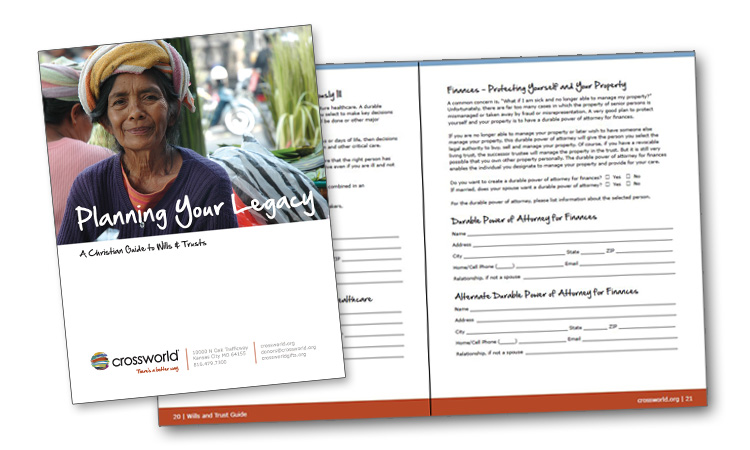 Thinking about planning your will or trust?
We would like to give you a free wills guide.
This 48-page workbook will walk you through each step of the estate planning process so you can take care of your loved ones and avoid an accidental disinheritance.
You will also have the option to leave a portion of your estate to the charities and causes you care about.
If you choose to make a planned gift to Crossworld, you will have a forever impact on unreached people who have not yet heard the gospel.
Submit the form below and we'll send you a free wills guide by email.
If you would like a printed copy of the wills guide, or if you have any questions, contact us at
donors@crossworld.org
or 816.479.7300. Thank you!